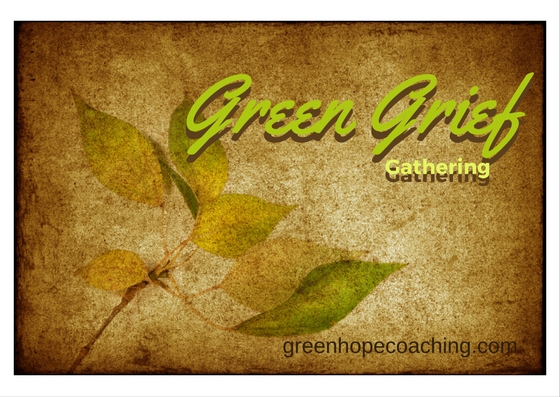 Each client I've worked with at some point needs to grieve a loss of some kind in their past before they can move forward.   But often we become consumed by the darkness of the grief, and we can't find out way through it.
Green Grief Gathering is a monthly event designed to help us find the slivers of green – the Lovely Traces of Hope in our losses.  As we begin to see the hope in our story, many times we are able to take our next step toward the difference we want to make through it.
Dates and locations will be announced soon.
Sign up below to get updates on this event- which for the time being will be local.  If you are interested in a virtual group- sent me an email and we will consider how to make that happen.
Join us as together we embrace our whole story and live MADly (Make A Difference).