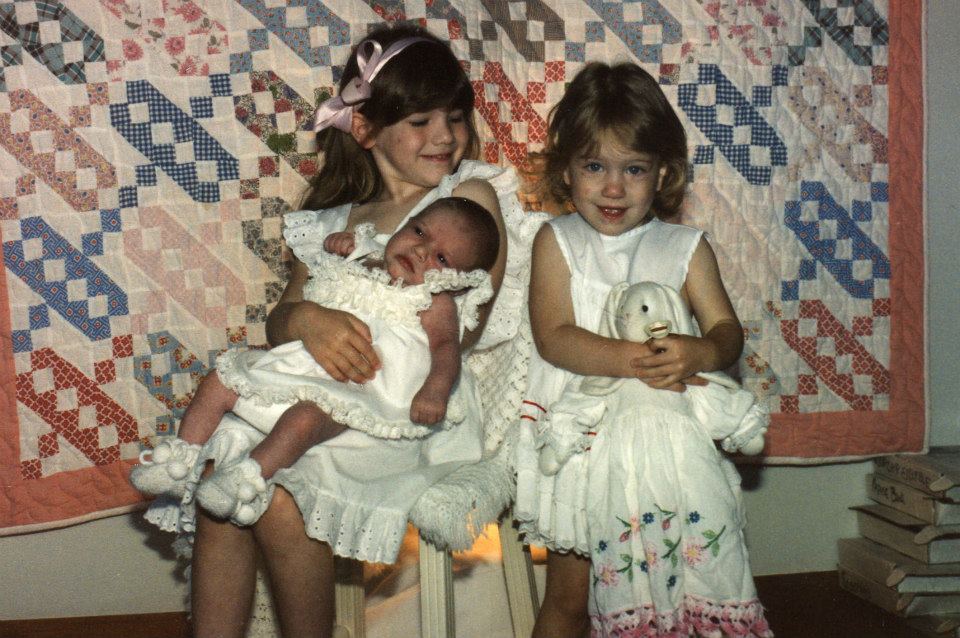 Twenty-four years ago, our daughter Leisha appeared in our world.  She messed up all of our plans that day.
Rennie was supposed to be leading a huge dedication service of the new worship center at our church in Pennsylvania.  She was being born just as they ended the service with a dedication of the new generation that would grow up in this place. Others had to fill in for Rennie!
She messed up lots of days since then too!  Just like every baby does when they grow up in our family.  Days become messy and nights interrupted. Plans get changed and that is expected!  You know, or at least you realize quickly when you bring a child into your life they will forever change you.  All three of ours have left a mark on us so significant that we know we are better, stronger, even holier as we have spent many more hours on our knees. You have too if you are a parent.  It is what we do when we come to the end of ourselves and want more for our child.
Leisha also messed up our lives the day she died. That was eight and a half years ago. Another mark on all of us that have forced us to look at all of life from a new, yet broken perspective.
It is out of that perspective that I write today and ask for your prayers.
Days after Leisha died, we gathered every picture we could find of her and discovered her tapes and journals. It was in her most recent journal that we found 'her book'.  If you flipped it over and upside down and opened the cover she had begun to write her own story.
Chapter One
Once Upon A Time…
By Leisha D. Burrus
How many stories do you know that begin with 'once upon a time"?  Well this is one of them, or so I thought.  I was born April twenty-eighth, nineteen ninety one.  But wait!  I am getting ahead of myself.  I guess I should start where it all began.
My parents met in high school. …  she begins to tell the love story of her dad & I.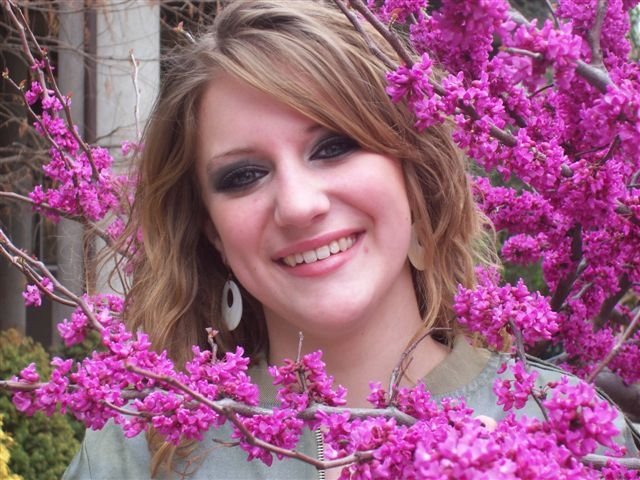 As I sat there reading it for the first time, I could imagine this book was to be full of adventure and relationships and truth. Such truth! Because even in the short chapter that was written, she had spoken much truth to my heart. But just as Leisha had penned these few words to begin writing her story, she died.  Not only was her story unwritten, but her life unlived.
However her words "I should start where it all began" was a telling of my story and of the journey of her mother and father and all that was her heritage because she was born into this family.
I knew the moment I read her words that it was meant for me to finish.  Her story started mine. It was as if she knew I would need a jump start.  Earlier that morning I had picked up my Bible to continue reading where I had left off the day before. I read these words from Revelation 1:
17 When I saw him, I fell at his feet as if I were dead. But he laid his right hand on me and said, "Don't be afraid! I am the First and the Last. 18 I am the living one. I died, but look—I am alive forever and ever! And I hold the keys of death and the grave.
19 "Write down what you have seen—both the things that are now happening and the things that will happen.
I felt as if Leisha was writing these words to me.
"Mom! When I saw him, I fell at his feet…and He put His hand on me and said…! Now Mom you've got to write!  Write down what you have seen- what's happening right now and all the things are that going to happen. You can do it Mom!"
So I am!
Yes, I'm writing to finish the story Leisha started; her story and mine. I don't know how this story will impact yours, but it is my prayer that it will give you hope. Because my primary goal is to write about the many ways this Living One who died showed up in our story. Click To Tweet
That's the real story- in my life and yours!
So this birthday, I am asking for your prayers as I do just that! Will you pray as I finish the story! I have set my heart to finish writing, and publishing it by Leisha's 25th birthday on April 28, 2016.  I have much to process, record and learn before that time.  But it is a thing I must do next.
Would you be willing to be on the prayer team for Lovely Traces of Hope! That's her name for her book! Whether or not it is the final title, I don't know yet.  But it seems fitting.
If you will join me, please sign up here.
I will add you to the group and send out periodic emails with updates and requests.
Whether you sign up or not, will you pray right now that I see this to completion.  My heart needs it done.
Thank you from a fledging author!
Kathy
Happy Birthday Leisha!