Speaking
Join Kathy for upcoming events:
September 8th, 6:30-7:30pm
Author Visit/ Book Signing Event: Bluffton Public Library
Who is invited?  All
Come find out more about Kathy and her new book entitled, Lovely Traces of Hope.  Bring your copy of the book or purchase one that evening and have Kathy sign it for you.
October 10th,  9:00-11:00am
Empowering Moms- Columbus, Ohio (more details to come)
November 28th, Bluffton MOPS group (details pending)
---
If you are looking for a speaker for your group or community, Kathy is available to speak on a variety of topics related to life, love and loss.  Speaking Topics used by Kathy Burrus
For more information, contact kathy@greenhopecoaching.com.
---
PAST EVENTS and descriptions of Kathy's topics:
July 9, 2016    REFRESH & RENEW Women's Conference
Grace Church, 601 Boundary St, Perrysburg, OH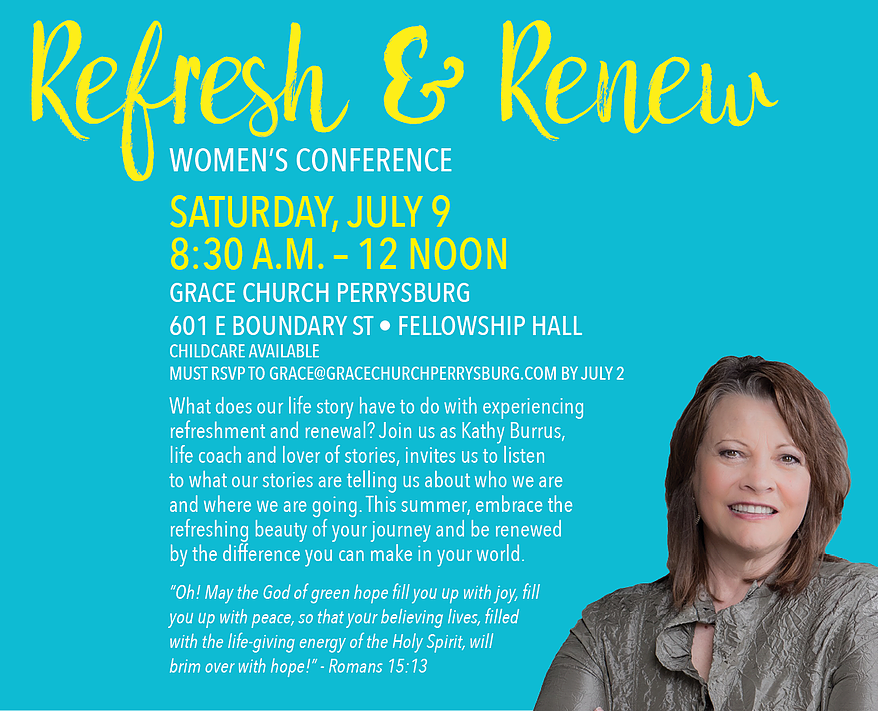 What does our life story have to do with experiencing refreshment and renewal?  Join us as Kathy Burrus, life coach and lover of stories, invites us listen to what our stories are telling us about who we are and where we are going. This summer, embrace the refreshing beauty of your own journey and be renewed by the difference you can make in your world. 
JULY 18 @ 6:00pm  GREEN GRIEF, Bluffton Public Library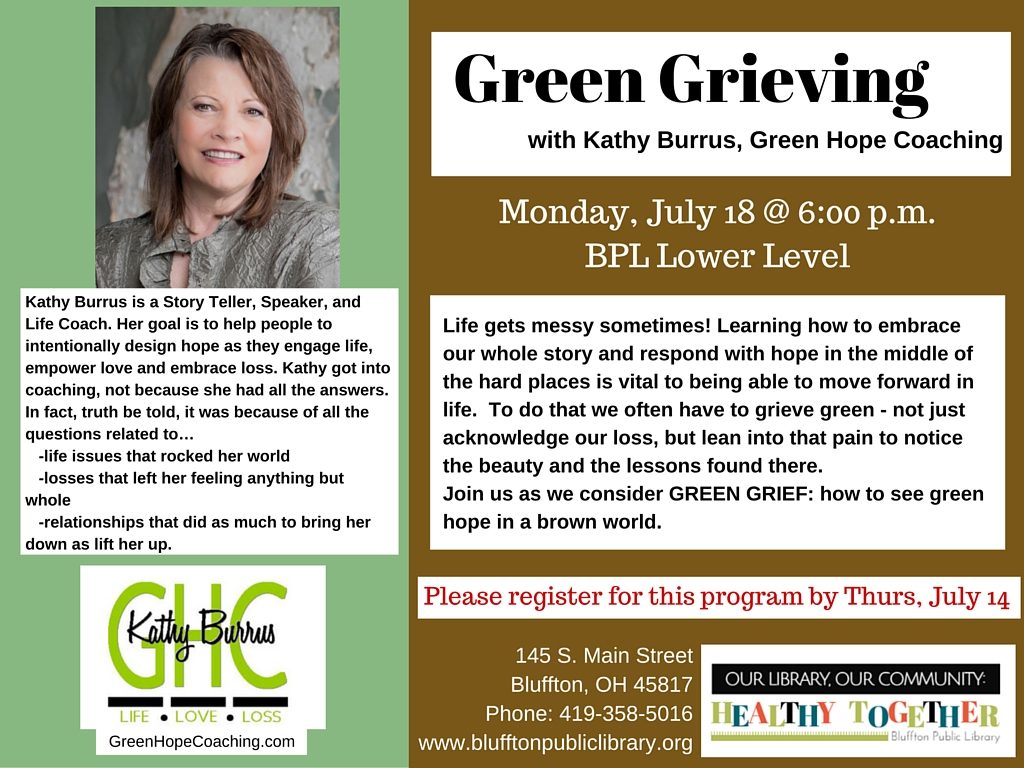 Life gets messy sometimes. Learning how to embrace our whole story and respond with hope in the middle of the hard places is vital to being able to move forward in life.  To do that we often have to grieve green- not just acknowledge our loss, but lean into that pain to notice the beauty and the lessons found there.  Join us as we consider GREEN GRIEF: how to see green hope in a brown world.