Hey  friend!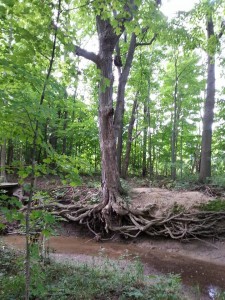 We are headed back to the DEEP WOODS to pray! We want you- and your spouse, or your friends, or even family to join us.
FRIDAY EVENING, August 1st: anytime after 5:30pm- you can stop by the DEEP WOODS for a few minutes or for the whole evening.
The DEEP WOODS is located behind Crossroads Church, 775 S. Thayer Road, Lima, OH 45806. Click here for directions.
We're going to meet to pray- as individuals, as couples, as a group. There is no agenda- just a challenge to PRAY!  
We may talk some
Walk some
sleep some
laugh some
eat some (we will have some light refreshments- feel free to bring one to share)
But through it all we will pray!  
For the NAKED TRUTH Women's Conference, Oct 3 & 4.
For the women- from speakers to attendees who will be part of the conference
For tickets sales which begin August 1st.
For the lives that will be impacted
For the healing that will result
For the marriages that will be made whole.
For confession, forgiveness, and peace.
For awareness of the consequences of seeking counterfeit intimacy.
For HOPE!  GREEN HOPE of course! Hope that grows out of faith and flows into Love.
Bring your own requests- to share- or to speak privately.
If you don't live close- but feel God stirring your heart to pray for these things as well- Please join us in prayer! Last time we went to the woods, women from Texas to Minnesota, from Pennsylvania to Colorado were praying with us!  We would love to hear from you!
Come to the WOODS!  God will meet you in this sacred space!
See you Friday!