For more information, scroll down!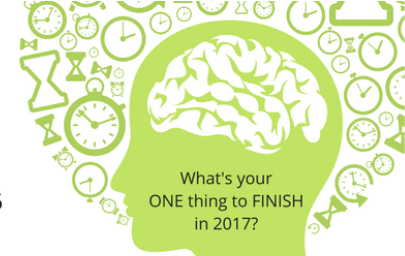 The 2017 year is quickly coming to a close.  You are a proactive woman, you set clear goals, identify the action steps and prioritize what needs to happen to reach those goals.
However, life is full of important things, and sometimes you have so many things you need to finish that you get distracted dabbling a little on each one but not completing any of them.  Or you excuse yourself from staying on track with your ONE THING  because someone else needs help to do their things.
WHAT IF you got clear on your ONE THING that you feel must be done before for the end of the year? What difference would that make not only in your life, but in the lives of others?  What would if free you to do?
What would it be worth to you
to get that ONE THING done in the next 28 days?
Here at GHC, we believe that what you do matters- in fact, it is vitally important to the difference you make in your world.  That's why GHC's POWER HOUR can partner with you to encourage, challenge and keep you accountable to what is most important to you.


 DETAILS and SIGN UP FOR NEW GROUPS BELOW 
Five Weeks of POWER HOUR Online Strategy Calls
Begin Sunday November 12- December 10
Over the internet at 9:00pm (Eastern time zone)
Yes, that's printed correctly- 9:00PM- not AM.
Each one hour video chat POWER HOUR session helps you
Clarify your ONE THING
Connect to your WHY
Identify the obstacles to getting it done
Create the best next steps to take
Celebrate your success
Picture your ONE THING done!
What does that look like?
How does it feel?
Here's what other POWER HOUR members have said:
After one month of being a part of Kathy Burrus' weekly POWER HOUR group, I accompliahsed a goal I had been wantting to achieve for 2 years. Paulette S
Kathy has a unique and caring way of giving me new hope, helping me pursue my dreams, and become the woman God created me to be. Becky  C
Kathy has a sensitive approach to
-asking the tough questions and helping you draw out of yourself           things you did not know how to express
-directing those thoughts and ideas into actions
-helping you make the hard choices to change your life. 
Beth B
Cost for one 5 week session is $127.
(Access information will be sent to you after registering.
Space is limited so sign up below to save your spot.
Sign up by midnight, FRIDAY, NOVEMBER 10th and receive a BRAIN DUMP tool designed to help you list out the many things you feel you need to do, then prioritize the ONE THING that would make the biggest difference to them all.
What is your ONE THING that would allow you
to FINISH STRONG in 2017?
Join POWER HOUR below.
Got a few more questions? 
Check out the POWER FAQ page for additional answers.
Let's Do This!
Empowering women to make their powerful difference.
Sign in with your NAME & EMAIL TO REGISTER NOW!
Payment will take place on the next page.