Days before Thanksgiving, I am noticing many people are writing or sharing posts and articles about ways to find hope and healing in the holidays.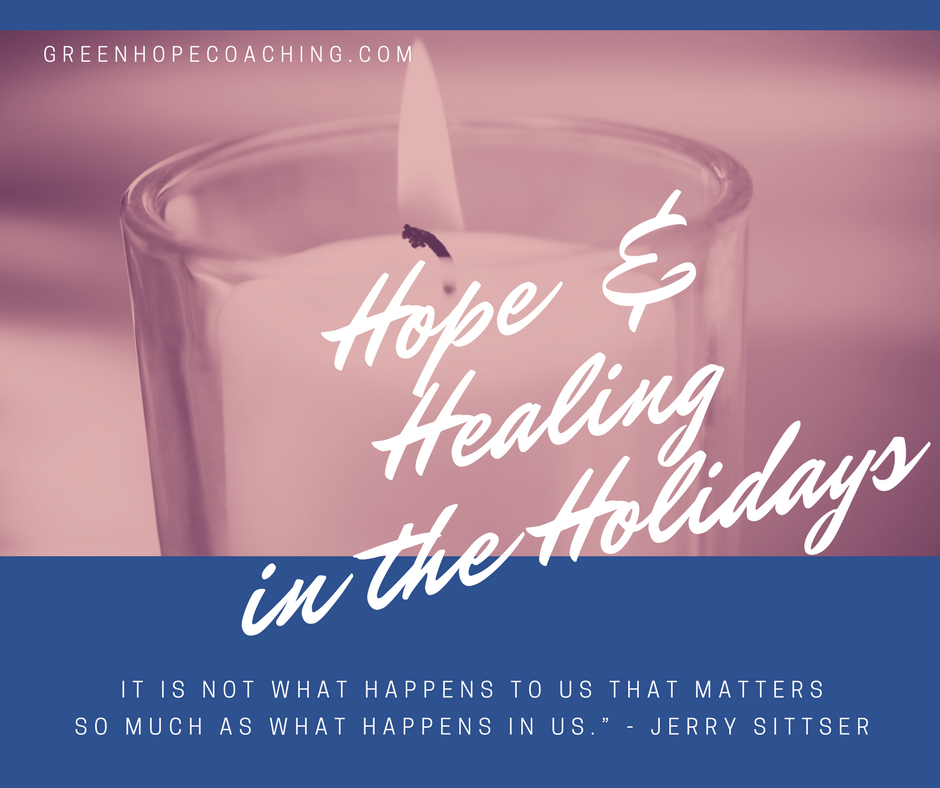 Honestly, the holidays are still one of the most difficult moments in my grief.
Our daughters, Caitlin and Brielle, come home – though often not at the same time. They are both married so we've also added two special son-in-laws. But when we are all together we are more aware than ever that Leisha is not among us.
After some earlier losses in life, I could still "manufacture" some of sparkle and gratitude of the holidays. I could still muster it mostly because I'm a positive person and I don't have to work too hard to at least 'appear' happy.
But after Leisha died, it was not possible to even pretend to make that happen.
I'm sure I've shared this before, but for me grief was a feeling of being in a really dark tunnel where the mud was up past the top of my head and I couldn't move a finger let alone breathe.
The harder I tried to get out the deeper I got Into the mire, into the mud, into the darkness.
Maybe you are reading this because you are Continue reading Hope & Healing in the Holidays →