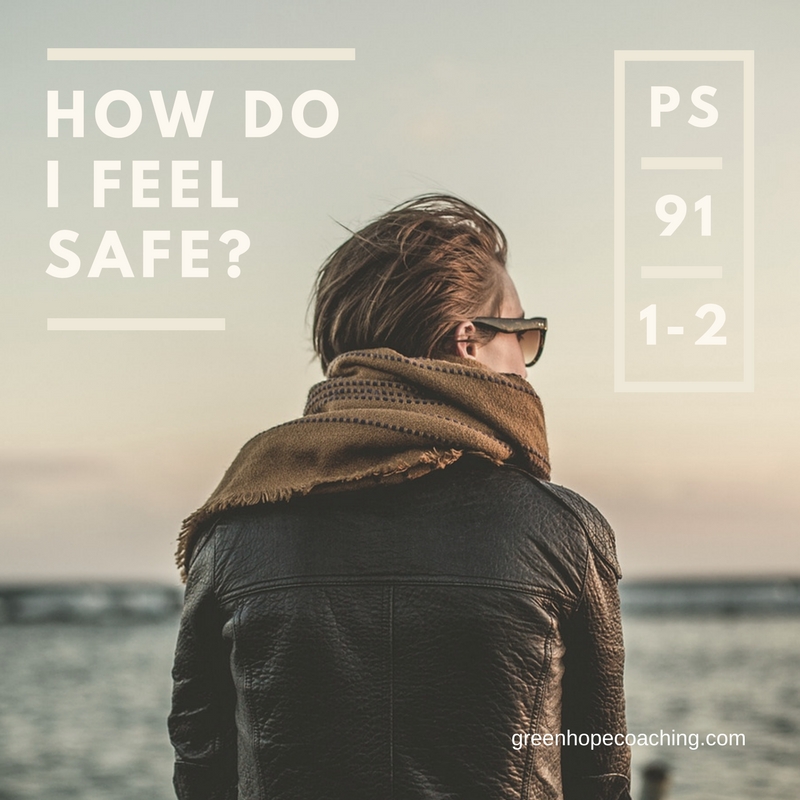 As I have listened in on conversations or processed life with clients or friends, a theme I hear often is "if God is good, why is life so hard?"
And when the challenges and losses of life threaten us, it is hard to feel safe.
And when we don't feel safe it is hard to trust that God is present, let alone in control, let alone good.
Oh we might night say it, but our behaviors often reveal that we are not sure we believe God is who he says he is.
I'm not immune to the struggle.  A few days ago I wrote a post called So. Much. Pain.  I get frightened and overwhelmed, not just with my own pain, but with those I love and care about as well.
loss of loved ones
abuse
illness
devastation
conflict
on and on the list could go…
What do we do when life is hard, and pain is real and God is …well, we're not sure?
Well, this morning, I read from Michele Cushatt's book, I Am (I highly recommend using it during this Lenten season).  The chapter is titled,
I AM SAFE!
Michele uses Psalm 91 to give a list much like the one I wrote above to give a glimpse of various sufferings we can expect.
She writes
"…bad things happen, pain comes, loss steals life right out of my hand.  And I wonder, Where is the safety of God in all this?"
The truth is I want a life free from pain.  I want a marriage that doesn't ever struggle, children who always behave, a body that stays healthy, and relationships that are easy and uncomplicated.
I don't want storms or conflicts. 
But then she writes:
Safety isn't the absence of suffering.  It's finding rest in the middle of it.  
In this world you will have trouble. But take heart!
I have overcome the world," Jesus said. (John 16:33)
Hmmm?  Pain will come. Storms are brewing. But I don't have to consumed by them.
Psalm 91 reminds us that
He who dwells in the shelter of the Most High
    will rest in the shadow of the Almighty.
I will say of the Lord, "He is my refuge and my fortress,
     my God, in whom I trust.
How do we go from just surviving in the middle of the mess of pain to finding safety in the God who I'm struggling to trust because of the mess.  
This isn't a new question for me.  I wrote a book (literally) on that process in my own life.
Yet it feels like a question that needs to be answered again during this Lenten season- not just for myself- but for each one of us that is wrestling to find the answer.
How do you trust God in the middle of the pain?
I'd love to hear your thoughts below.
Let's do this together.
P.S. Thanks Michele Cushatt for speaking into our question today.