In the last post, I talked about the big moments we can recall in vivid detail.  We remember who was with us, what happened, how it felt.  Often, we share how that moment changed our life.
I shared one moment that is talked about a lot in scripture- I call it the RED SEA story -when the children of Israel were caught between death – and death.  It was that moment when God showed up like he had never shown up before and they were saved. (You can read more about that in the post from yesterday)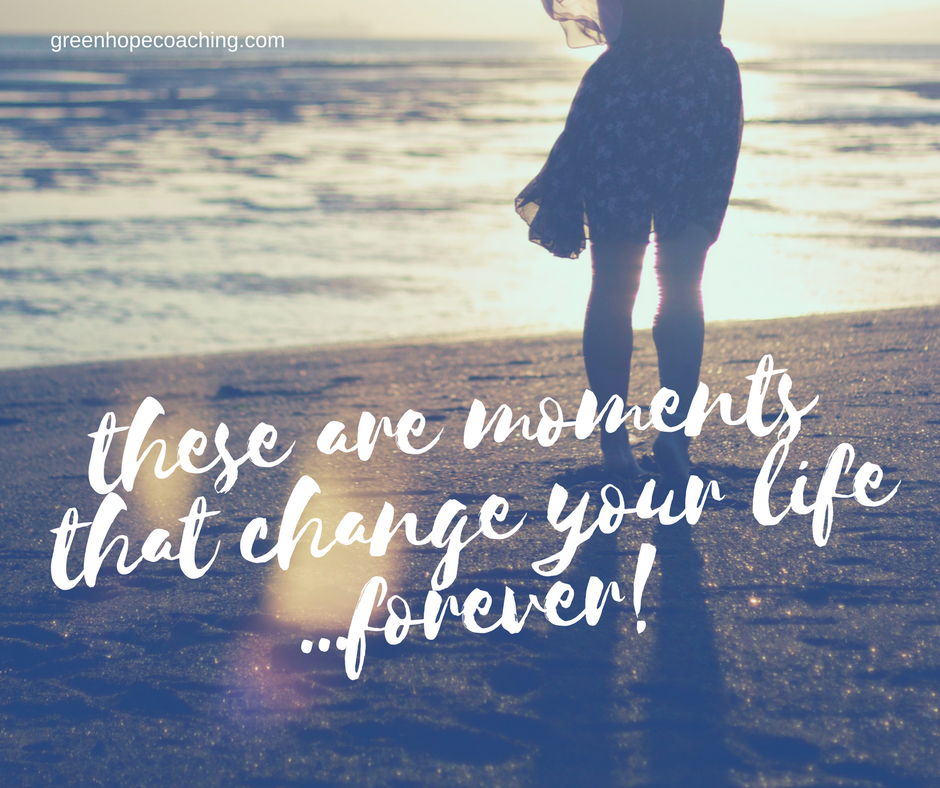 I'm guessing that even as you read that description, you immediately think of one or more occasions in your own story that changed you.
I wish we could sit over a cup of coffee and share those moments together.  I would love to hear about the moment that changed you in the comments section or via email at kathy@greenhopecoaching.com.
For now, I'll share my story RED SEA moment with you. It was the day my 15 year old daughter, Leisha, died.
I didn't know how I was going to survive the grief tunnel any more than the children of Israel knew how they were going to get out of Egypt, or get through the Red Sea.
God had to show up! And he had to show up differently than he ever had before! Continue reading What Happens When a Moment Changes Your Life →