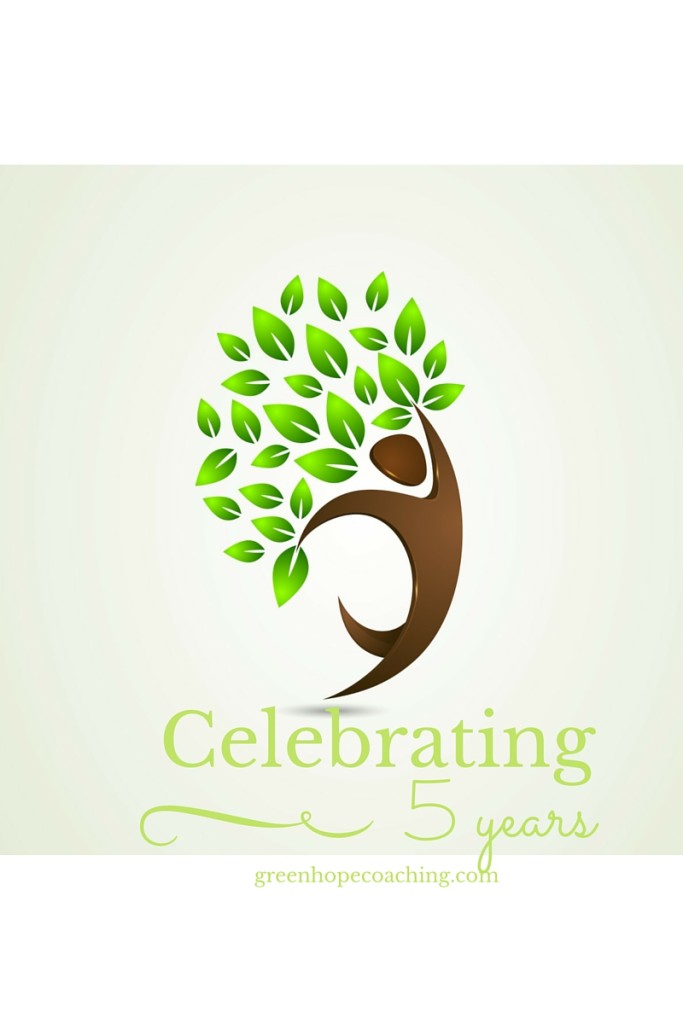 I would never be celebrating FIVE years in business with out the help of some significant people in my life.  This has been a bigger adventure than I ever dreamed.  I didn't know what an entrepreneur was, let alone how to spell it.  I for sure didn't know what it would take to make this work.
I've never been a 'lone ranger'.  I need people to brainstorm with, challenge my thinking, encourage my emotional outbursts, and keep me going when I feel like stopping.
FIVE people I am grateful for:
My husband: Rennie. No one knows the sacrifices you have made to allow me to even be on this journey. Thank you! Thank you!
My family-  Caitlin & Jack, Brielle & Jason,
and our parents, Floyd & Lovella Thiessen and Ray & Barbara Burrus and other family members.  Your encouragement and support has empowered me to be me.
My clients: Your trust and effort to take your next steps has inspired me on a daily basis. I am so proud of the work you have chosen to do and honored to be with you on your own journey.
My mentors: coaches, counselors, advisers and dear friends.  Your challenge and encouragement has caused me to dig deep and take my own next steps.
You!  Readers of this email, followers of my blog, supporters of my life and referrers of my work.  You are the people who continue to remind me why I do what I do!
Thank you all for your encouragement,  your challenge, your investment not only in my life, but in the lives of many who have become part of the GHC community. You continue to influence lives even when you are not directly involved.
For YOU, I am grateful!  I hope you will continue to join me in this new year and the next 5 years!
I look forward to all that will be accomplished by our partnership!