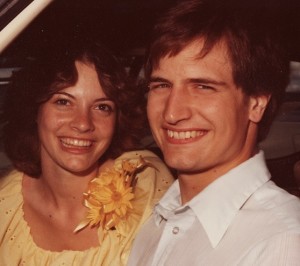 Thirty-five years ago, Ren and I started this dance.  We dated 5 years before that, but on June 9, 1979 we said "I do" to things we only thought we understood. We've spent everyday since then figuring out the steps.
We danced our way through Bible College & Seminary, trying to find a rhythm between jobs, classes, music recitals, and the studying that had to happen in between.
We excitedly danced through the birth of our first daughter Caitlin and a move to Pennsylvania where Ren had his first job as a pastor.
Then with joy we upped the tempo of the dance as Brielle & Leisha were born and then we made a move to Ohio.  The sign at the Ohio state line as we drove in said "The Heart of It All".  In many ways it has been!
Over the years since then, Ren & I have learned:
the slow dance, square dance, line dance,
the jig, the bunny hop, the boogie woogie, the cha cha, the chicken
and even some break dancing.
Oh, you wouldn't know it to see us on the dance floor, because they were not the actually dance moves.  Just ways we learned to deal with life and live together. Not bad for a preacher's daughter that 'didn't dance'.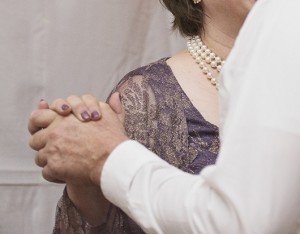 Last year, we danced again, this time at the wedding of both of our daughters.  What an amazing time to see them begin their own dances with terrific dance partners.  As we pondered the places and emotions of our dance, we imagined so much of what is ahead for them- the good, the really good, the not-so-much! Even the dances that might try to 'break' them.
There were times when one or the other of us wondered if our marriage could survive. Even if you have committed to stay married, sometimes the thought crosses your mind that it would be easier to not be married.  But I'm grateful to say when that happened, the other partner was willing to do what needed to be done to fight for it.
But what would have happened if we had not prepared ourselves for the tough times; if we had not built our vision for our relationship so we knew how we wanted to respond when we felt like throwing in the towel.
We're going to see what we can learn on the dance floor at CELEBRATE THE DANCE, next Sunday, June 8th
at 3:00pm at Tanya's School of Dance, Lima.
Some of what we are going to talk about is:
Why did you get married?
Why do you stay married?
What does a vision for your marriage look like?
How do you even do that with all the variable life throws at you?
What does looking ahead do for us if we are struggling in our dance?
These are some of the questions we will be discussing at CELEBRATE THE DANCE! Join us won't you?  (Click here for more details.)
We're celebrating 35 years!  We would love for you to join us. Bring your sweetheart and invest in the relationship of a lifetime!
Your great marriage starts with you!
Kathy & Rennie