The holidays often bring with them this expectation of sparkle.  The tables are beautifully set, the food is perfectly delicious, the relationships with family and friends are glowing.
But just looking around my church  this weekend, I saw face after face that told me that it wasn't that way for everyone.  Most homes are fortunate to get 1 or 2 out of 3, but the person who has all three- is probably not reading my website.
For many, the holidays only accentuate the awareness that things are not right, relationships are broken, money is tight.  Life is not what you hoped it would be. Instead of the feelings of joy and delight, we feel fear and disappointment. The greater the expectation of sparkle, the deeper the funk we get in when it is not.
Instead of smiles and bright eyes, we often have furrowed brow and hands made into fists.
So how can we expect to find hope and healing in these holidays?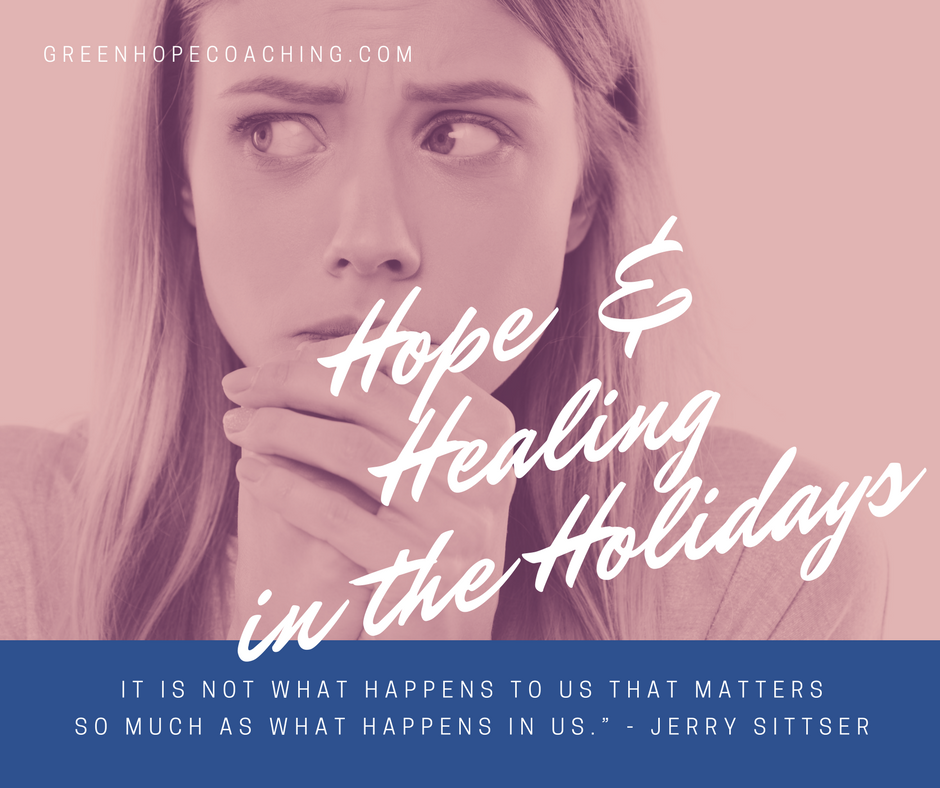 In my last post, (You can read it here) we talked about how our defining moments do not have to be those situations or losses in our life that we have no control over.
But we can do something about Continue reading Have you noticed what you need this holiday? →