Last week I shared with you the wonderful word EXQUISITE. In that post, I defined the term and the different meanings associated with the word.  (You can go back to read that post here.)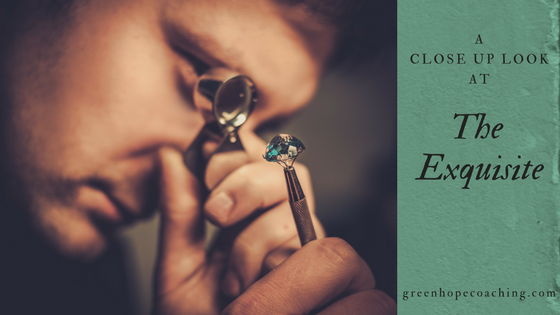 I had every intention of writing a second blog post related to this because I wanted to think through a concept Jonathan Fields introduced at the TRIBEWRITER Conference I attended in September.
In our journey to hone our voice in writing, but also in our life work, we so often give out, put out, produce only to find ourselves going through the motions, but feeling a void; of running out of ideas, direction or energy.  That happens because we are not effectively refueling or putting back into ourselves.
Jonathan challenged us to develop an 'inner key' that is more about input rather than output.  Continue reading A Close Up Look at THE Exquisite! →