I just had a birthday! It is one of the middle ones not ending in a 0 or a 5.  It's a non-consequential birthday!  Not one we celebrate in a big way. Just another birthday.
But birthday's always make me stop and think.  Perhaps they do you as well.  Another year has passed.  I find myself asking,
What did I do in the past year that made any difference?
What do I need to be about in this next year to make the difference I was meant to make?
Click To Tweet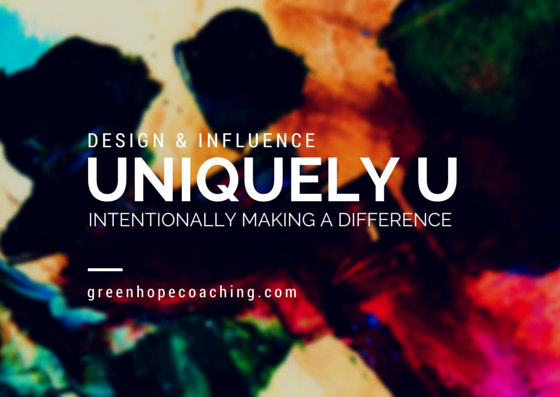 Sometimes we get caught in the trap of being so busy we don't stop to 'ponder'!  I love that word ponder because it denotes a slowing down, maybe even stopping to sip a favorite cup of tea.  We take time to notice.  We look around and see the new buds on the trees and the new blooms in the garden.  We breath in the air, still crisp, yet warming.  We feel the sun on our arms that have long been covered by winter coats.
Birthdays, Holidays,  especially the New Year cause us to ask questions about our life. I know I'm not the only one pondering questions.   I talk to many who are.  Friends, Family, clients- so many are asking questions like:
How do I know if I'm doing what I'm made to do?  It doesn't feel like it.
Why don't others see my value?
Shouldn't life mean more than this?
How is the meaning of my life best lived out?
Or we find ourselves saying things like:
I feel like I'm so busy, but not going anywhere.
I just don't feel inspired to do anything.
I thought this is what I wanted, but I'm not satisfied.
I feel too old, but like I have more to offer- but no one wants it.
I don't want to just do anything- I want to do something that makes a difference.
Even this week as Rennie was listening to the trailer for the new movie  Batman vs. Superman (No, I'm not endorsing here- just using as an example) I heard a woman say something like,
 "We get so caught up with what we can do, we haven't asked what we should do.'
How do we know what we SHOULD be doing?  Who says what we SHOULD be doing?  How do we know when we are doing it? Or not doing it?
Sometimes life gets so busy doing things we feel we SHOULD be doing.  But somewhere after doing that for a while, we are suddenly forced to stop and ponder!
Were we so caught up with what we SHOULD be doing, we lost sight of what we were MADE to do?
Click To Tweet
That's a question we will be asking at the new group Green Hope Coaching  is offering in May!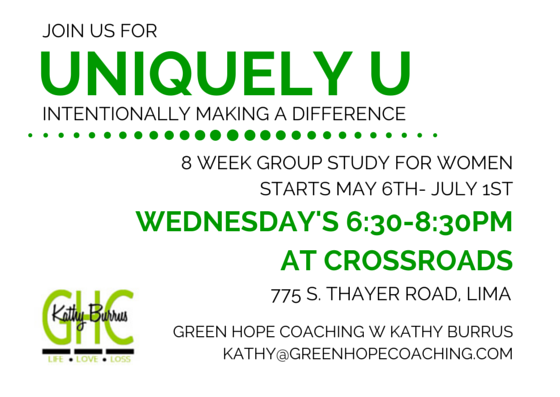 We will be asking the questions
Who?
What?
When?
Where?
And How?
The actual questions and answers will depend on you!
Your story
The messages playing in your head
the truth you live by
Your skills, abilities and talents
Your calling
Cost for the class is $20 per session or $150 if you pay for all 8 sessions by May 1st. (that's a $10 savings)
will include:
 8 weeks of group coaching, which means

you benefit from your own coaching,
as well as learn as you listen to others process as well.  (Tremendous growth occurs in the synergy of authentic community. )
Yes, it is a risk you take.  But it has powerful potential for encouragement, support, and accountability.
You get to experience the benefits of coaching at an affordable price.

Materials used in the class, including book, worksheets and possible assessment.
Register by emailing Kathy@greenhopecoaching.com.
Write I'M INTENTIONAL in the subject line.
You have much to offer you world!
You make an extraordinary difference in your world being your ordinary you!
Click To Tweet
Even if you don't see it!
But … there are many things we can do to intentionally make the difference we were meant to make.
Are you ready to take the challenge?
Join us! Email me today!