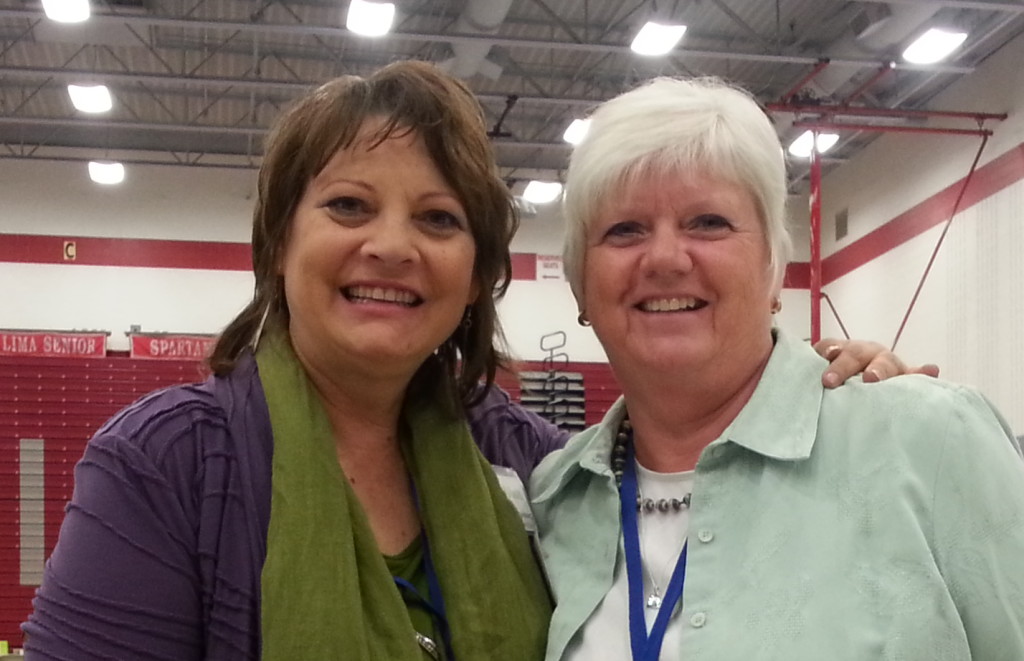 Yesterday I shared a post called THAT's INFLUENCE.
Today I want to share with you a friend of influence.  Her name is Pat.
Pat is has been a long time friend, though recent years have brought us together more purposefully.  She has been my coach as I launched into business.   I was her matron of honor a couple of years ago at her wedding.  She has listened to me through so many transitions of life – and I to her.
Our favorite thing to do is grab a table at Touches of the Heart in Glandorf for lunch and stay till they close.  Julie, the Touches host, knows when she sees us to put on another pot of coffee.  We will be there a while.   Pat and I are never at a loss of words to fill an afternoon.
I have spent that last few weeks struggling with finding energy to do life- but more significantly returning to the grief tunnel as I processed some of the chapters for the manuscript I am writing.  The more I tried to get deeper into my story, the less strength I had to do it. I had spent 10 weeks grappling with the emotions and wondering if I could actually write them down.
I felt so alone. No one can do that except me!
Then Pat called- she connects with me in one way or another nearly every week.  This time she called.  We talked about my health, rejoiced over our families, shared what we are learning about ourselves, about God.  Like I said, we rarely run out of words.
Then she asked about the book.  I told her I haven't written much for 10 weeks.  We talked about how my health and lack of energy seemed directly connected to the book. She said, "Kathy, do I just need to come and sit with you while you write?"
Ah!  There it is!  So many days I had wished for someone to be with me in this journey.  I had not said anything because I know that I am the only one who can write my story.
But Pat saw me!
She invited herself into my pain.
She asks the questions others are afraid to ask.
She listens to my ramblings as I come to find my own answers.
No, I don't need her to come write with me.  But I did need to know someone saw what I needed and was willing to be an answer to my need.
That's influence.
Pat, I am filled with gratitude for the influence you have had on my life. And just so you know, I've completed 5 chapters and rethinking 3 more. Thanks for spurring me to finish what my heart must do!
Love you friend!